My mom bought me some Euro pillows from Pottery Barn a while back, and it's taken me forever to find a set of Euro shams that I love, until now: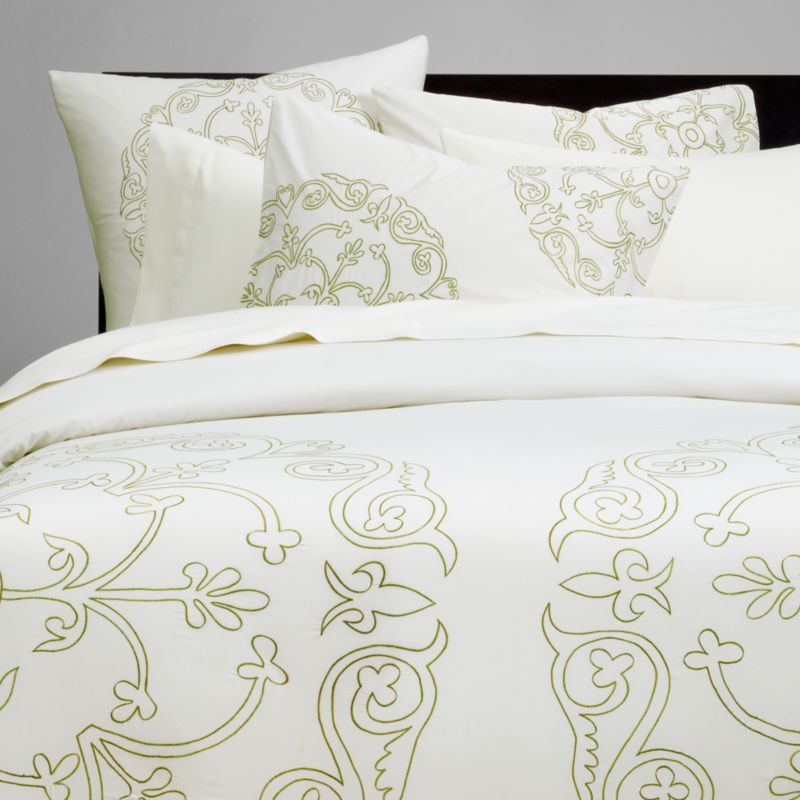 From CB2.
I just checked my order tracking and they should be sitting in front of my door now.
I'm so excited...for $7.95, I think I found a great deal, and I think the pattern is simple enough to mix and match with my cream bamboo sheets from Target and my green Dwell Studio (from eBay) duvet cover.